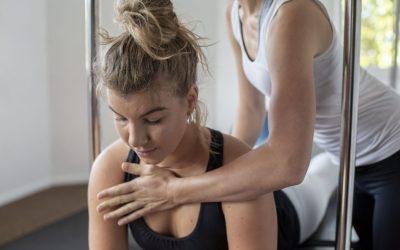 Why your spine needs to move. Think of the structure of your spine as if it has the mobility of a slinky (the toy), and the pliability of plasticine. Joseph Pilates is quoted as saying "you are only as young as your spine is flexible". Your spine is the centre of your...
read more
info@northernriverspilates.com.au
Northern Rivers Pilates
Ground Floor, 210 Keen Street
Lismore NSW 2480 Australia
We're open!
MON - THU:  6:30 AM to 8:30 PM
FRI:  6:30 AM to 12:30 PM
SAT & SUN:  Closed for workshops
PUBLIC HOLIDAYS:  Closed