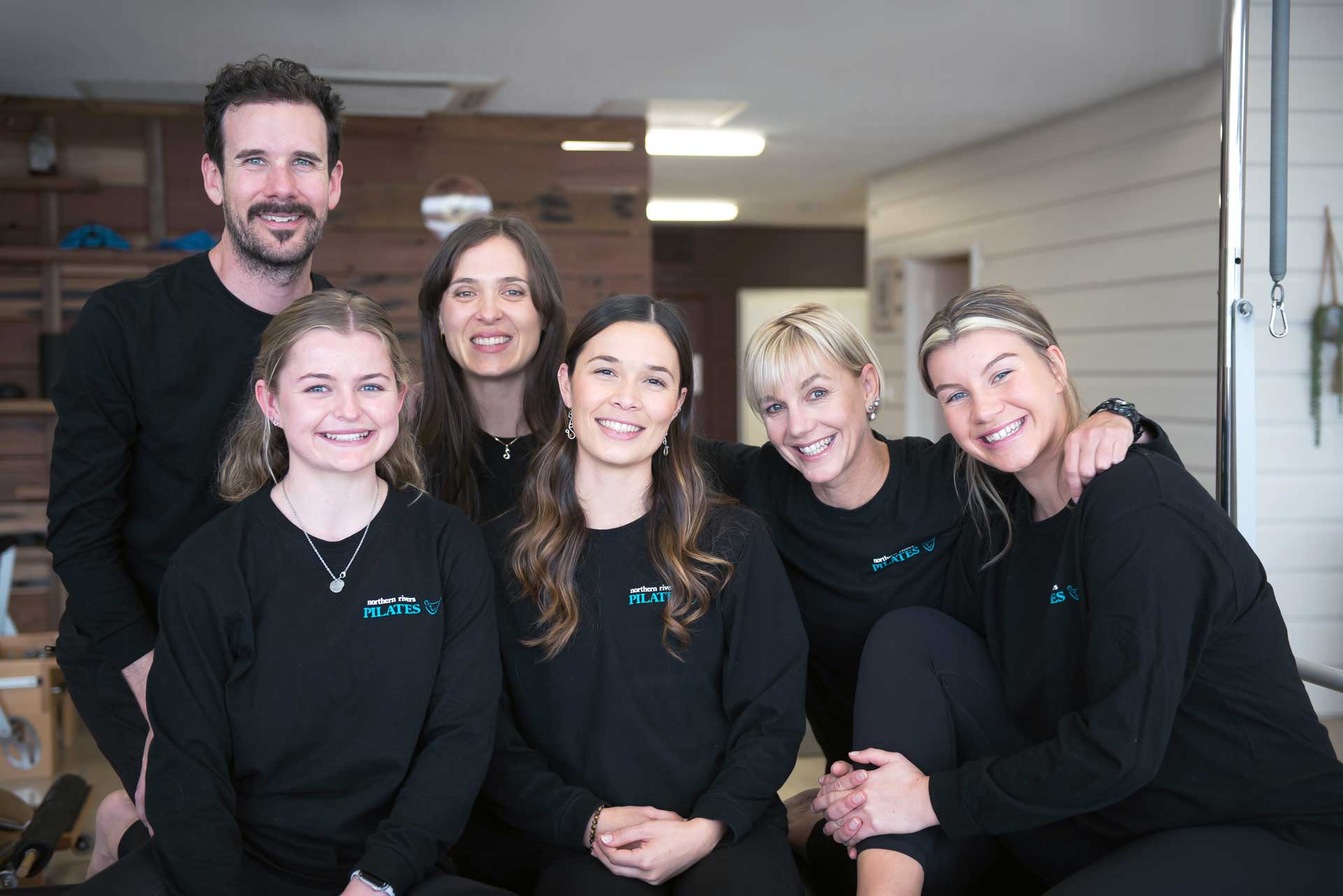 Why work with Northern Rivers Pilates?
Certified Pilates Instructors
All Northern Rivers Pilates Practitioners are highly qualified and experienced and under the guidance of Kimberley Garlick who has been teaching Pilates since 1996.  You can feel confident that you are under knowledgeable, kind and enthusiastic guidance as a client at NRP.
Polestar Pilates Learning Hub for instructors
Kimberley Garlick has been an educator for Polestar Pilates since 2004 and had a successful Pilates studio in Frenchs Forest/Sydney for 10 years prior to moving to the Northern Rivers.  Kimberley now lives in Northern NSW / Byron Hinterland and has a busy country studio in Lismore / Northern Rivers Pilates.  Kimberley continues to teach Ballet and Present both in Australia and overseas and welcomes students to NRP for their learning and evaluating experience.  Kimberley Garlick is a Senior Educator for Polestar Pilates.
Extensive Pilates experience
Kimberley's first experience with Pilates was when she was 15 studying full time ballet. After a shortened career due to lower limb injury she went on to study sports science and nutrition and has always continued her education in various modalities from bioenergetics, massage, Myer Briggs personality profiling, personal trainer, group fitness classes, yoga and more. More info on our team here.
Kimberley Garlick, Owner | Pilates Instructor
Kimberley has changed over a thousand Pilates Practitioners to Kimberley has been educating and qualifying Pilates Practitioners since 2003 for Polestar Pilates International as one of their senior educators.
She is a Certified Polestar Studio/Rehab Practitioner and Educator/Mentor for Polestar International. As the director of the Northern Rivers Pilates studio she prides herself on her staff and in delivering the highest quality of Pilates movement, updated information and personal guidance for all clients.
She originally comes from a ballet background and then moved into the fitness world, sports science (Australian Catholic University) nutrition diploma (Australian Natural Therapies College) personal training and group fitness. Kimberley have also lectured all around the world on wellness and Pilates. Her original Pilates certification was in 1996 and has since had many more. Kimberley is passionate about the success of Pilates for people to achieve goals on all levels. Get Pilates FIT with her online video training and or visit her in the studio where you can find Kimberley teaching Studio classes as well as mat and barre classes.
Kimberley has three daughters all of whom are now young adults, Maddison her eldest is an important asset to the studio as well.
Kimberley's ultimate goal is to empower people to move better and then have more zest for life. Kimberley wanted to share her knowledge with many people whom are unable to attend regular classes in Lismore. Many clients come for week intensive stays, enjoying the beautiful surroundings of the Byron Hinterland and gaining intensive training for their bodies. This process has been wonderful but many people want weekly follow up and therefore she has put together regular blogs and will be having Pilates workouts available online specifically for horse riders, dancers and general population wanting to tone and improve inner health and movement quality.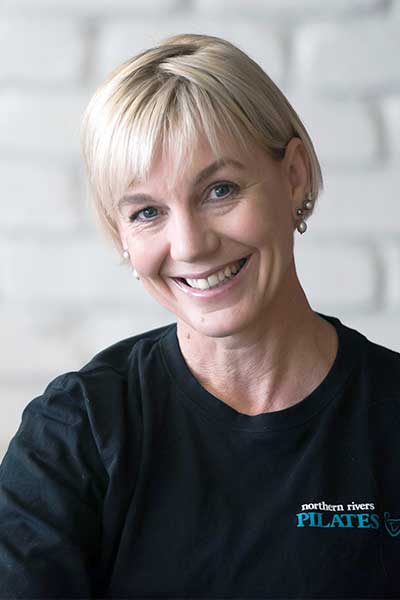 Kimberley Garlick
PROF PROFESSIONAL TRAINER
Member no. PT14041426
Pilates Aliance Australasia
Kimberley Garlick is passionate about the success of Pilates for people to achieve goals on all levels.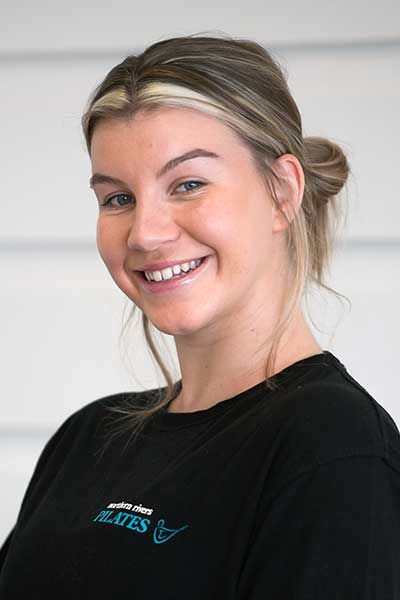 Maddison Garlick
Studio Manager | Pilates Practitioner
Maddison has been an integral part of the team since 2017 and has also worked in various Pilates studios on the Gold Coast and in Brisbane. Maddi teaches in the studio and Mat area and is available for one on ones.
She adds creativity, intellect and energy to our studio. Maddi has been an integral part of the team for the past few years. Maddison enjoyed dancing and horse riding to a competitive level growing up and has been a participant of Pilates since she could walk.  Maddi is part of the family business as she is Kimberley's daughter.
Maddison is a Pilates Instructor Certified in Mat Pilates and has her Diploma in Studio Pilates qualified through Polestar Pilates Australia.
Maddi is a student of Southern Cross University studying Osteopathy. She has a genuine passion for wanting to help people move better and gain optimum life vitality. She practices what she preaches through her own personal practice and is always continuing her knowledge and personal growth. Maddison has an intuitive eye for the body and a creative flair for the workouts.  You can enjoy Maddi's workouts in the mat/barre room as well as in the studio for initial, privates and semi private sessions.
Kate DeMaere
Kate is a passionate advocate of Gyrotonic® training and Pilates having witnessed first-hand the wonderful restorative benefits that regular practice can provide. Kate is an empathic teacher and has experience working with people of all ages and abilities.
Working in the public health sector for nearly 20 years, Kate has integrated her professional experience into her practice as an instructor. In collaboration with her clients Kate will develop effective programs that are both enjoyable and safe.
Kate holds a Diploma in Professional Pilates Instruction and is a member of PAA. Kate is also a qualified massage therapist who combines movement practice with the benefits of massage for her clients. Kate holds a Masters Degree in Public Health and works for NSW Health part-time.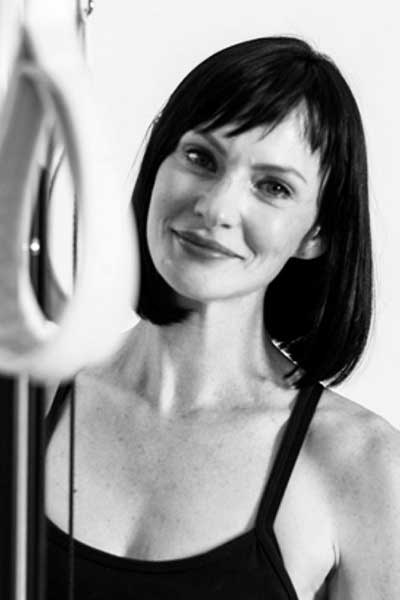 Samantha Agnew
Sam is a mother of two and is passionate about creating better movement for everyone.
She began with us as a client 2016 after her second baby. She quickly felt the benefits of Pilates and reaped the rewards in her personal life movement.
Sam decided to study the Pilates method and received her cert IV in Pilates Mat in 2017. Sam qualified with the full diploma of the Pilates method January 2020.
Sam comes from a professional contemporary dance background. Sam has enthusiasm to learn, inquisitive mind and empathetic nature that has proved her to become a very popular instructor.
You can catch classes with Sam in Mat / barre and in the studio.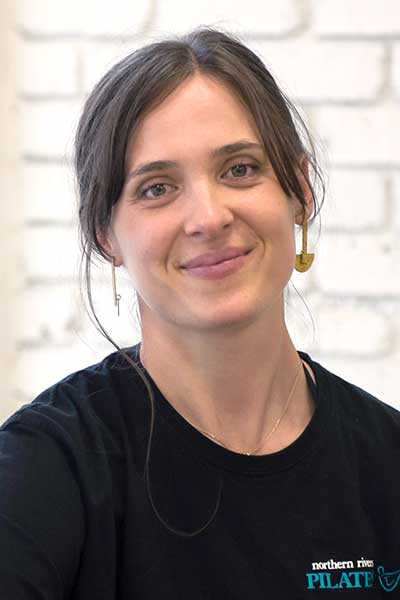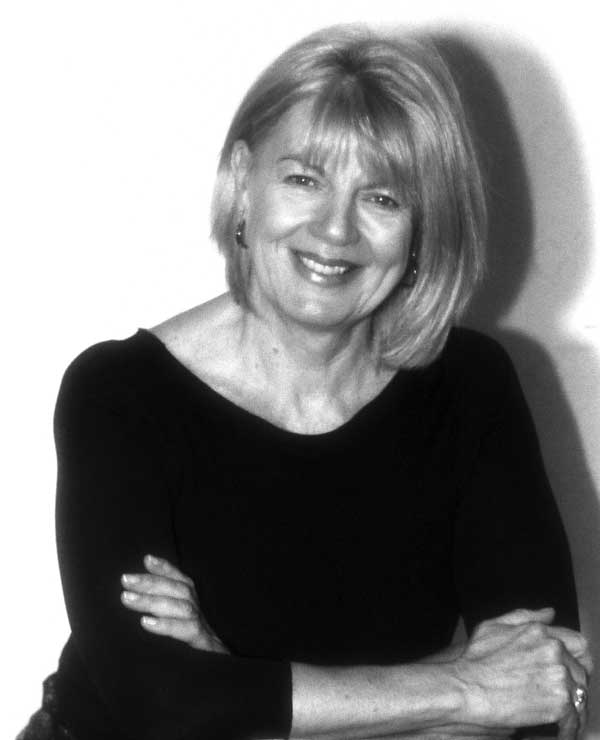 Heather Roudenko
With a former career in management with emphasis on sales & marketing and later on moving to nursing, Heather brings a wealth of experience to the Northern Rivers Pilates studio team.
A fitness and health enthusiast, she is qualified in Reiki, Gyro Kinesis, and has been teaching Pilates and Polestar since 1999. She especially enjoys teaching the Pilates & Pregnancy program.
Her ability to communicate with all walks of life is an invaluable asset to teaching Pilates.  Heather is Kimberley's mother and they have worked together since 1999 in the Pilates world.  Heather visits the studio to teach in the absence of staff when required as she resides on the Gold Coast.
Kevin Privett
Kevin is of English/Scottish heritage and grew up on the Northern Beaches of Sydney. Trained at Newtown High School of Performing Arts, Queensland University of Technology and holds an Associate Degree in Dance graduating in 2001. Further studies at University of Technology Sydney lead to the completion of a Post Graduate certificate in the Pilates Method 2003.
Kevin has worked with numerous performance projects and dance companies including Dance North Australia, Expressions Dance Company & Leigh Warren & Dancers. In recent years,  Kevin has been an active member on the health support team for the Australian Ballet and Bangarra Dance Theatre.
Kevin has been teaching been teaching Pilates since 2005 at leading studio's The Laban Centre (London) & Body Mind Life (Sydney) He holds over 300 hours of Yoga Teacher Training and a Diploma in Remedial Massage.
I believe in empowering my students take the time for themselves to develop an awareness of their body while relaxing their mind. As a teacher I enjoy seeing my students potential and encouraging their development of a stronger, more flexible and balanced body. This will ultimately help each individual feel grounded and deeper sense of connection to themselves.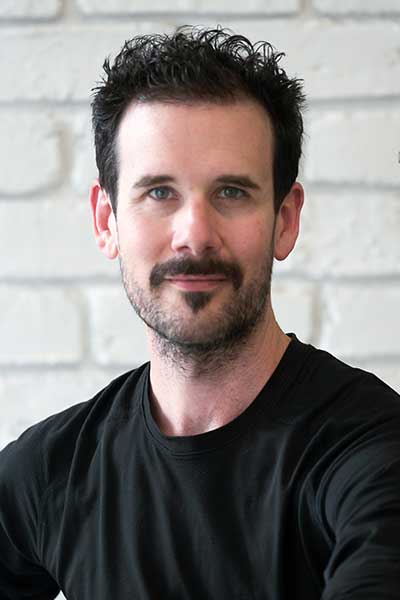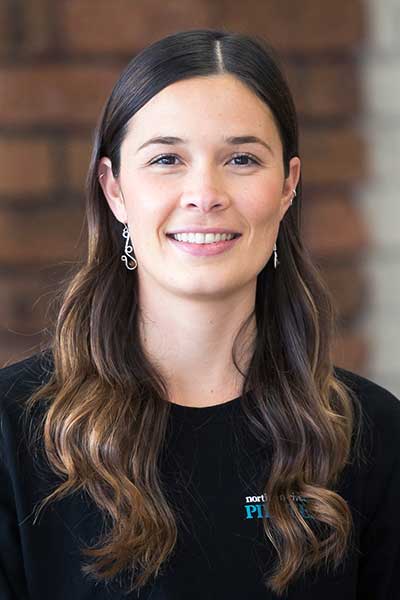 Rhiannan Beardow
Rhiannan is our Mat/barre/circuit instructor.
Rhi's genuine passion for movement is evident in her teaching and she has the qualities that create confidence and trust for her clients in the challenging workouts she delivers.
Rhi has been doing Pilates with Kimberley since she was 13 and has been working for Northern Rivers for several years. Rhiannan grew up in an active household and was a successful dancer and martial artist. She continues to teach ballet, jazz and contemporary at the Karen Ireland Dance Centre.
Rhiannan holds a Pilates Studio Diploma and a Certificate IV in Pilates Mat through Polestar Pilates Australia. She also has a diploma of teaching through the Royal Academy of Dance.
Introducing Olé Wellness massage therapists at Northern Rivers Pilates
We are excited to welcome Kevin Privett and Crhistian Muñoz to their new massage space within our studio.
BOOK MASSAGE HERE
MORE ABOUT THERAPISTS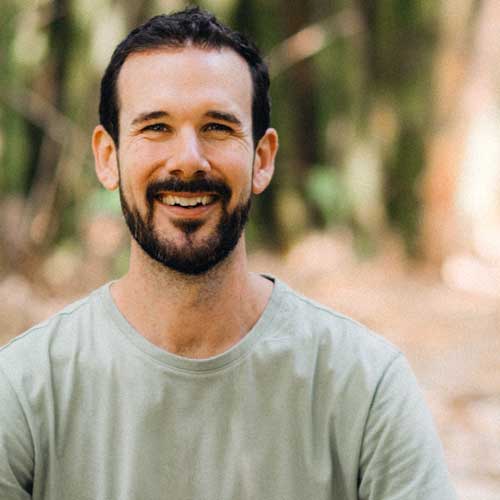 Kevin Privett is a fully registered Remedial Massage Therapist (Dip. Rem. Mass) and a Studio Pilates Teacher. He is currently studying for a Bachelor of Clinical Sciences in Osteopathic Studies at Southern Cross University in Lismore. 
Prior to this, Kevin spent two years working for the health support teams of The Australian Ballet and Bangarra Dance Theatre. 
Kevin danced professionally for over a decade with numerous companies including Dance North Australia, Expressions Dance Company, Leigh Warren & Dancers & Opera Australia.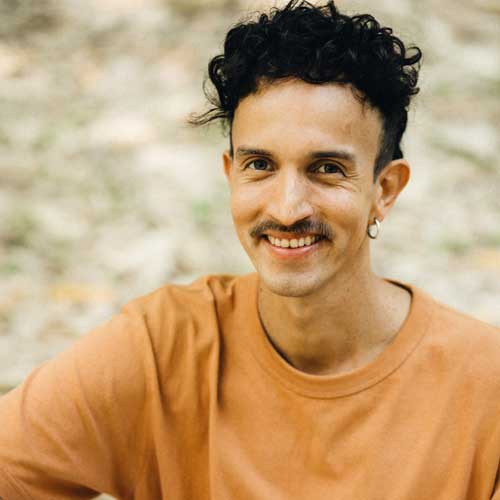 Crhistian Muñoz is a fully qualified and registered Remedial Massage Therapist (Dip. Rem. Mass), a CranioSacral Therapy Practitioner and currently furthering his passion for healthcare by studying Osteopathy at Southern Cross University in Lismore. 
In the last two years, he has focused on building a successful Remedial Massage practice Ole Wellness now based in Lismore NSW. He has also work alongside Brendan McGovern, one of Sydney's best Physiotherapist and currently working at The Health Lodge, an Integrated Medical Centre in Byron Bay.
Crhistian has over 5 years of experience in community health promotion working for a wide range of non-profits organisations in Australia an abroad.