Click on links below to jump to specific sections
ATTENTION NEW CLIENTS
We require that you complete an Assessment (Pre-Activity) Questionnaire which enables us to understand your health conditions and/or issues and tailor a Pilates program specific to your needs.
Mindset Coaching Course
6-week Life-changing program with Kimberley and Maddison Garlick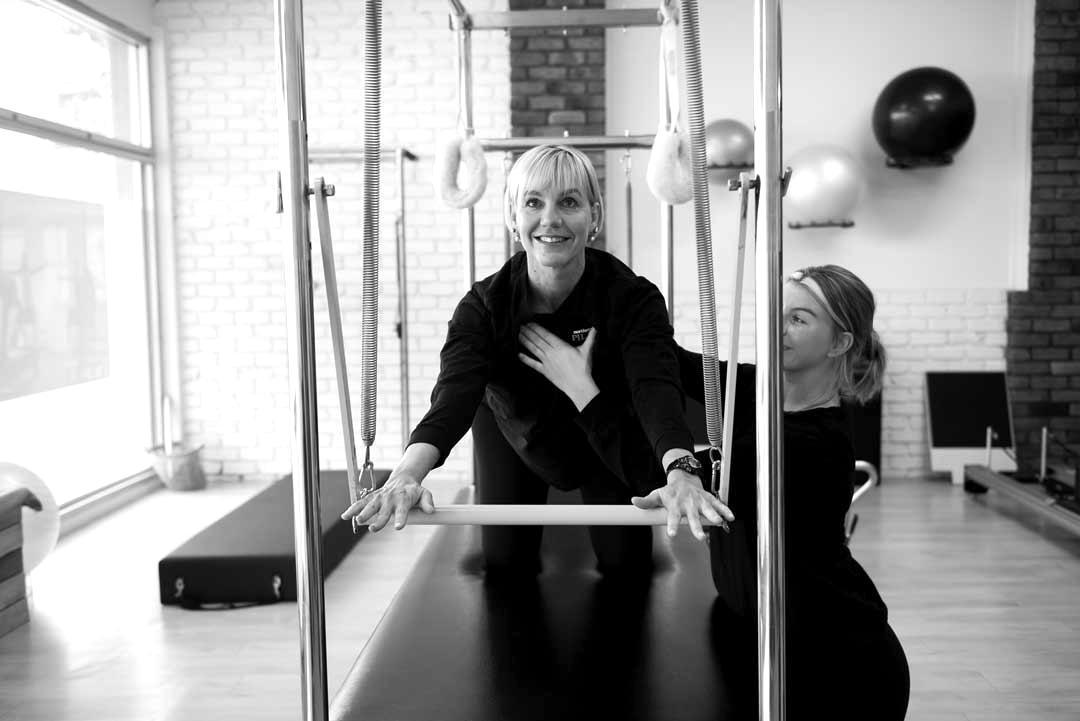 Do you want to:
Increase energy
Decrease body fat and increase muscle
Increase fitness
Gain mind and body confidence
Earn life changing strategies
Create new life habits
Increase confidence
Create new life goals
Change mindset
Be the best you?
Kimberley is not only a world recognised Pilates practitioner, she is also a qualified NLP and Life Coach and nutritionist and Maddison handles the healing hands and phenomenal motivational skills to take you to another level of your wellness through Pilates and massage. Together they have developed this program to help you be the best you can be.
This program is designed to get results, so please only sign-up if you are willing to change, listen and act. We will be delivering truths and information to create change.
What you will receive
1 x 1 hour one-on-one mindset coaching session and nutritional consultation with Kimberley
5 x 30-minute sessions of mindset coaching and nutrition
weekly phone calls
6 x private Pilates sessions with Maddison
1 x massage with Maddison
6 x mat classes
We recommend you maintain your semi-private Pilates sessions and try to also increase to at least twice a week.
The normal cost of this would be AUD $1,600. We are offering you a discount of $600. This life- changing program is now $1,000.
The program runs for 6 weeks and will be completed before Christmas or we will schedule another one beginning at the end of January.
Private one-on-one sessions with a
Northern Rivers Pilates qualified practitioner
Semi-private sessions (4 people), duo sessions
with our qualified Pilates practitioners
See program descriptions below.
Semi private sessions
Individual sessions
Semi private sessions
Block of 10 sessions
Per Person

Valid for 12 months from date of purchase
Duo session
Individual session
Duo sessions
Block of 10 sessions
For 2 Persons

Valid for 12 months from date of purchase
Mat classes
Northern Rivers Pilates' Mat classes are suitable for able bodies — we do not recommend those classes for people with acute injuries, but to see us in the studio environment. We have an extensive array of highly qualified instructors and classes available. The Mat and Barre classes are designed for the clientele to work their bodies with gravity rather than the assistance of the Pilates equipment.  The Mat classes offer an overall body workout.  We ensure that you work through all 4 planes of the body and provide a very balanced 'inside to outside' workout that will leave you feeling challenged yet invigorated and symmetrical.
You will need to bring your own mat and wear comfortable workout clothes and socks.
Barre classes
The Barre classes are a unique play on Pilates embracing the physicality of the Ballet barre and are suitable for dancers. 
All Northern Rivers Pilates instructors who teach barre come from an extensive dance and Pilates background and will challenge your body in a unique way only known to the ballet world. 
You will awake the weaker deeper muscles and lengthen the stronger superficial muscles.
You will need to bring your own mat, thero band and wear comfortable workout clothes and socks.
NOTE:  Thero bands can be purchased from our studio for $10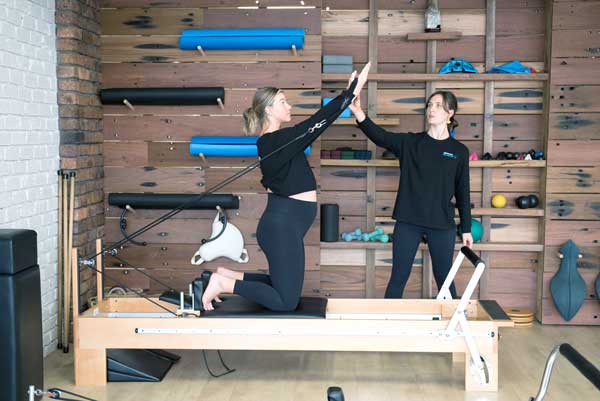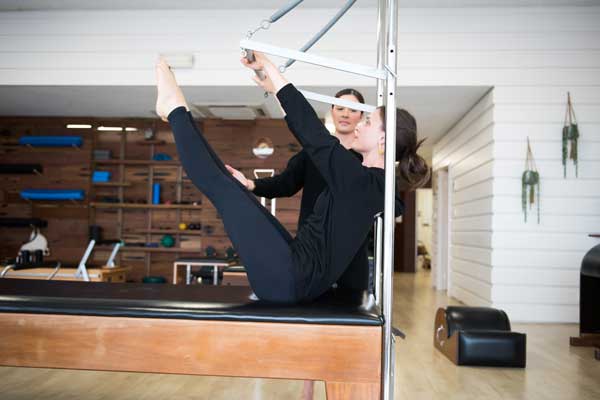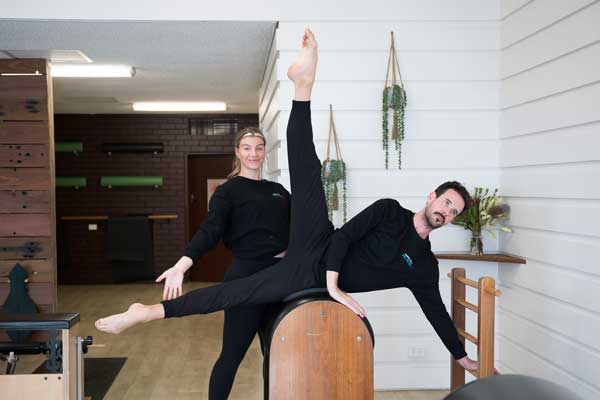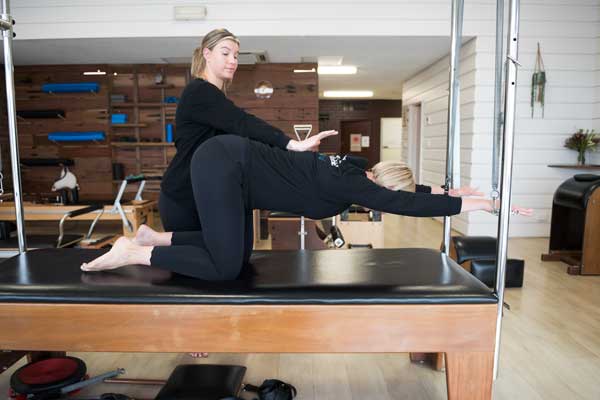 Studio classes
Studio classes are suitable for anyone wanting to decrease pain, rehabilitate an injury, improve their pelvic floor, regain body harmony after birth will find the equipment opens up their mind to reconnecting with their body and gaining their life back. The other end of the spectrum with the Pilates Studio is it is excellent for Sports performance, injury prevention, horse riders, ballet dancers to gain optimum results from their body.
Every person receives an individual tailored workout to meet their own personal requirements.  No one person is receiving the same workout at the same time. The equipment designed by Joseph Pilates in the early 1900's functions on a spring system that ensures you are working the muscles both when in work or stretch (concentric and eccentric phases). This system is brilliant when rehabilitating an injury or recovering from surgery as it can be very gentle and supportive.
All our instructors are fully qualified in the Pilates studio environment and belong to Pilates Professional bodies.